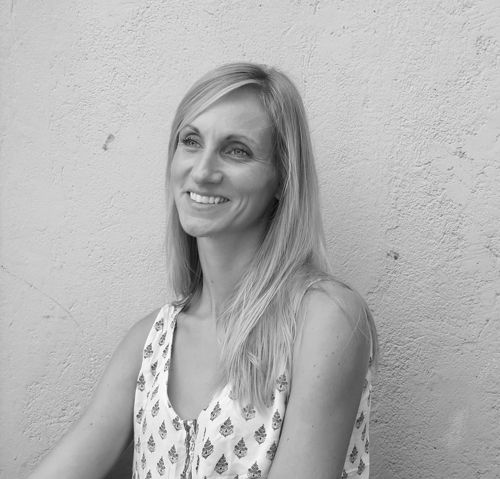 Katarina Harth
UX / UI Designer
HOMIE
Trusted handymen in your area – just a click away.
About the Project
Homie is a location-based mobile app concept for an on-demand handyman service.


Challenge:
Consumers have to primary concerns about handyman services: lack of quality and trust. Most people eventually need a handyman, especially when facing an emergency repair, so the UX must be as simple and time-saving as possible.

Failure of user research to confirm my hypothesis required me to rework the app concept.

My role:
Product strategy

User research & Analysis

Persona creation

MVP definition

Wireframes

UI Design & Prototyping

Illustration/Icon design

Usability Testing
Build. Measure. Learn.
I used Lean UX principles in the development of "Homie" to focus on users and their needs at each phase of the design process:
Formulate and validate the hypothesis.

Conduct early user testing with rough sketches to unveil unexpected pain points.
Define MVP.
Focus on research results to create features that users really need.
Develop a custom toolkit that includes sketch libraries, shareable inspiration boards and Slack and Google surveys forms.


Externalize the work using sticky notes, printouts or sketches.

RESEARCH &
PROBLEM DEFINITION
Hypothesis

Most single women who live alone need someone at hand to help them with home repair or maintenance tasks. They either do not know how to fix what's broken or maintain the item, or they simply don't have the time for the task. Most handyman services have male employees who may intimidate women seeking self-help solutions. Also, safety concerns make women feel uncomfortable letting unknown men into their homes.

"I believe that developing an app that provides an on-demand handyman service by women for women only, will build trust, safety and save the time."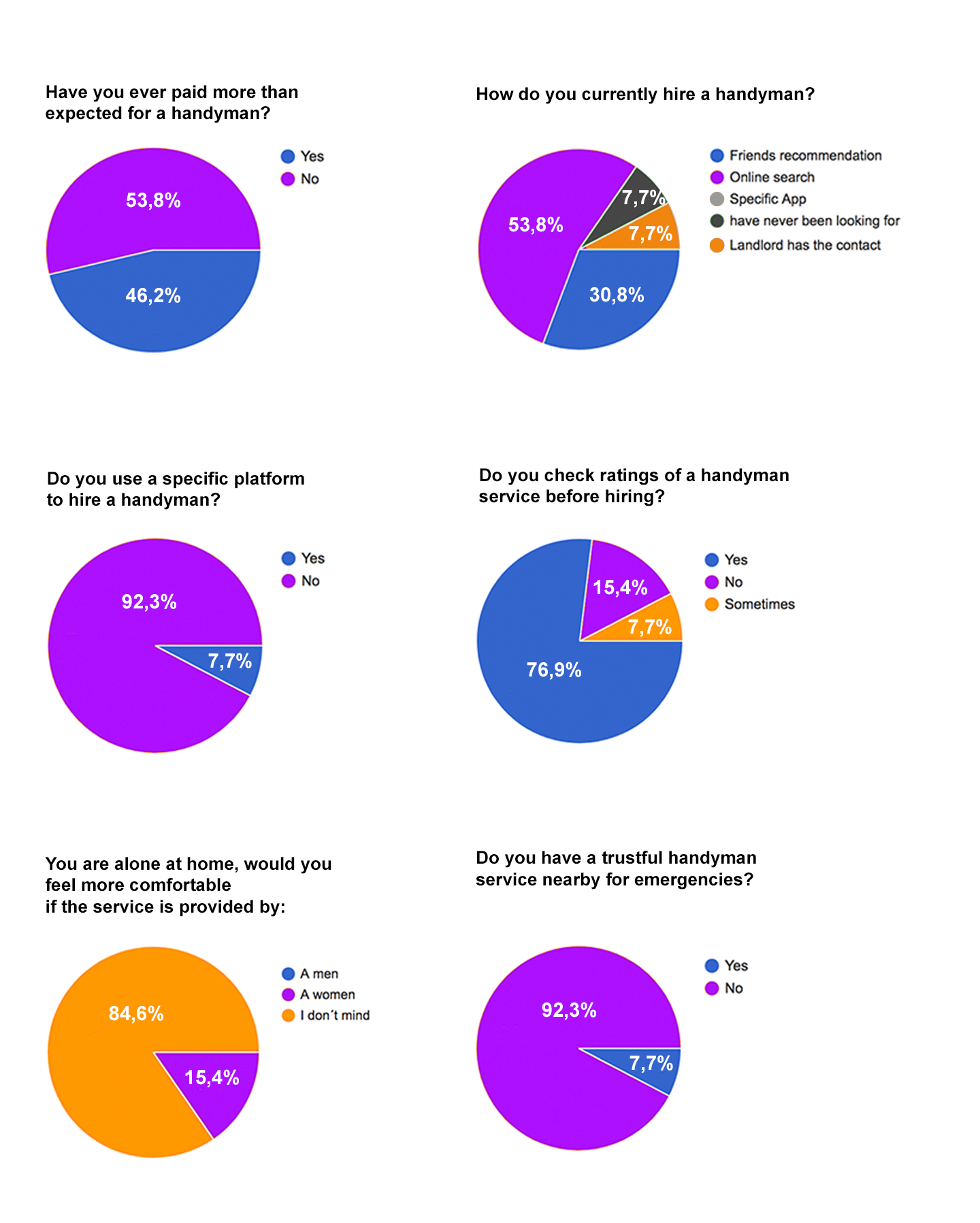 Research
Conducting User Survey
I conducted a user survey to prove my hypothesis and gain user insight. To reach a larger audience, I wrote a short, 15-question survey and posted it on different online communities and Facebook groups that matched the target user profile. I received 15 responses.
Results:
85% said they would be comfortable with a man providing the service. Solution: I need to change the product concept.


50% disliked having a complete stranger will walk into their homes. Solution: Verified handyman profiles.


92% don't have a trustworthy handymen service to rely on in emergencies – especially when an online search would waste time. Solution: create an emergency function for instant help.


The main concern about handyman services is the uncertainty of price and quality. Solution: develop verified profiles and pre-set rates.


80% always check user ratings before hiring a handyman. Solution: establish a feedback and rating function.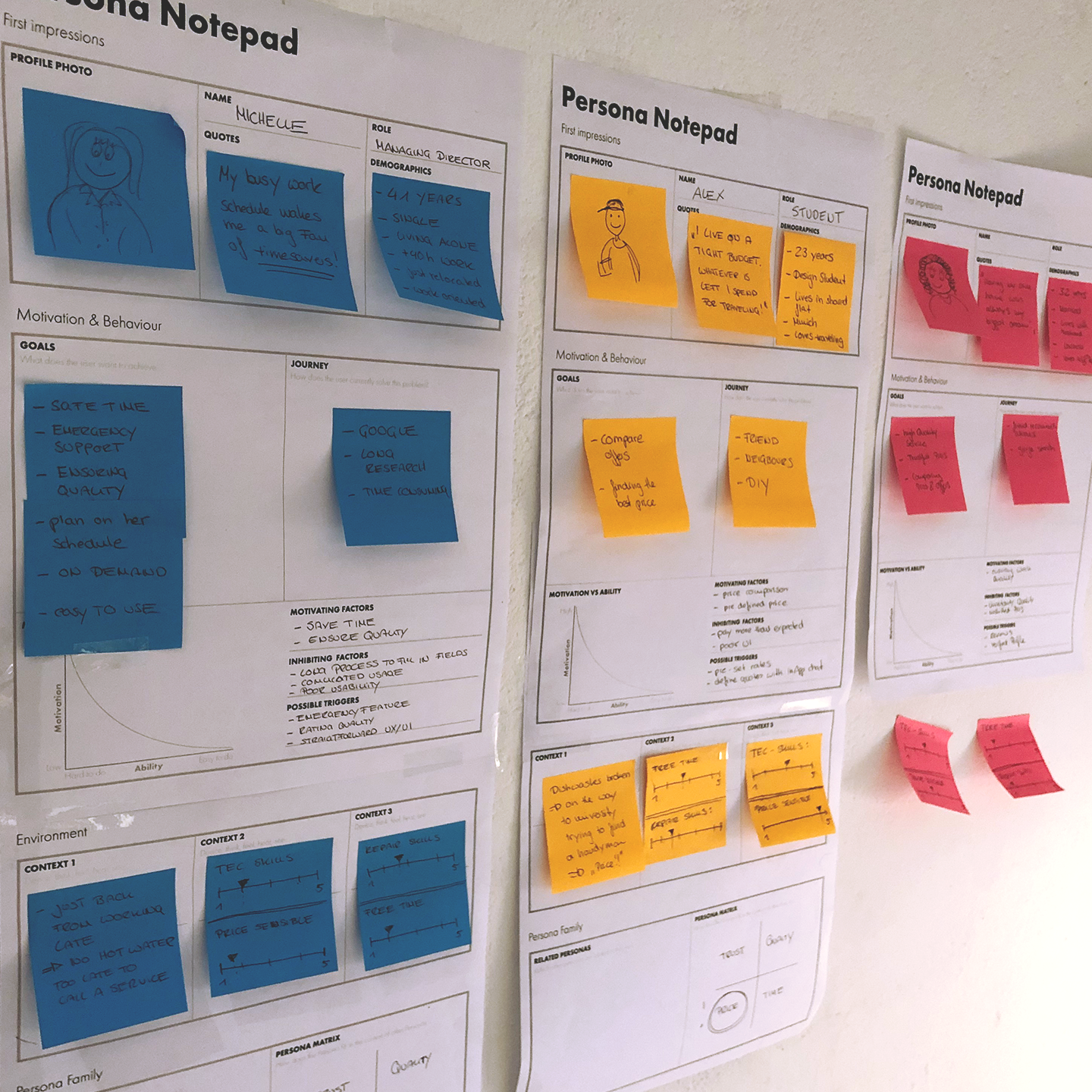 Personas
Based on the user research I set up three personas. I referred to them throughout the entire product development process.
Each persona had a scenario that identified a realistic goal the user might have when working with this app.
The information about each persona focused on its goals

and

frustrations

with the product as well as their

interaction with it,

which drastically affected my design decisions

.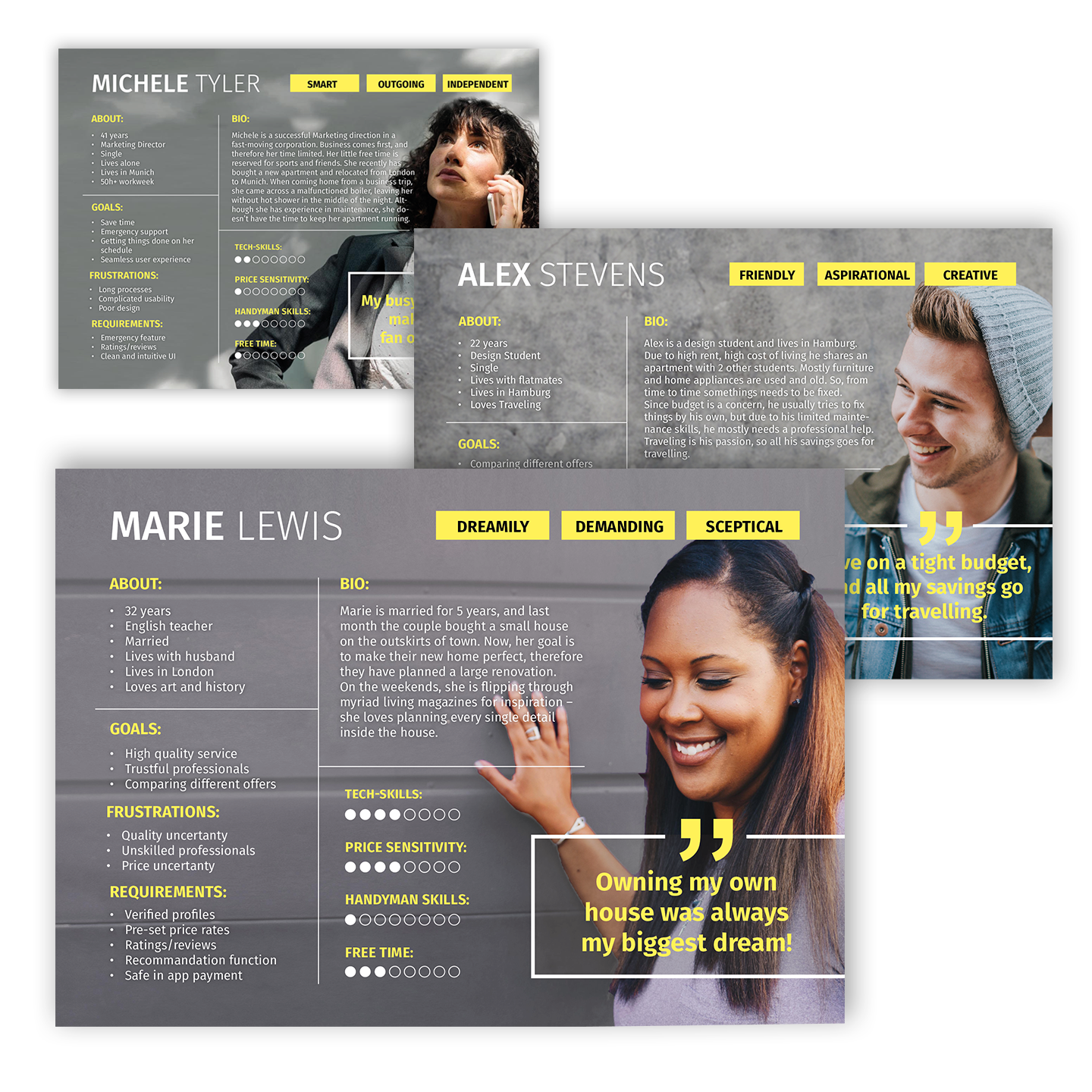 Design Impact
Focussing especially on the interactional context of each persona helped me to understand the physical, environmental and emotional state of the user at the moment of the interaction. This process has significantly influenced the development of important design decisions and key functionalities. Some examples are as follows:
Instant help function for emergencies.
Pre-set rates for price certainty.
Chat function to define details of a work order.
Using breadcrumbs while setting a work order.
Verified handyman profile that reveals customer feedback at first glance.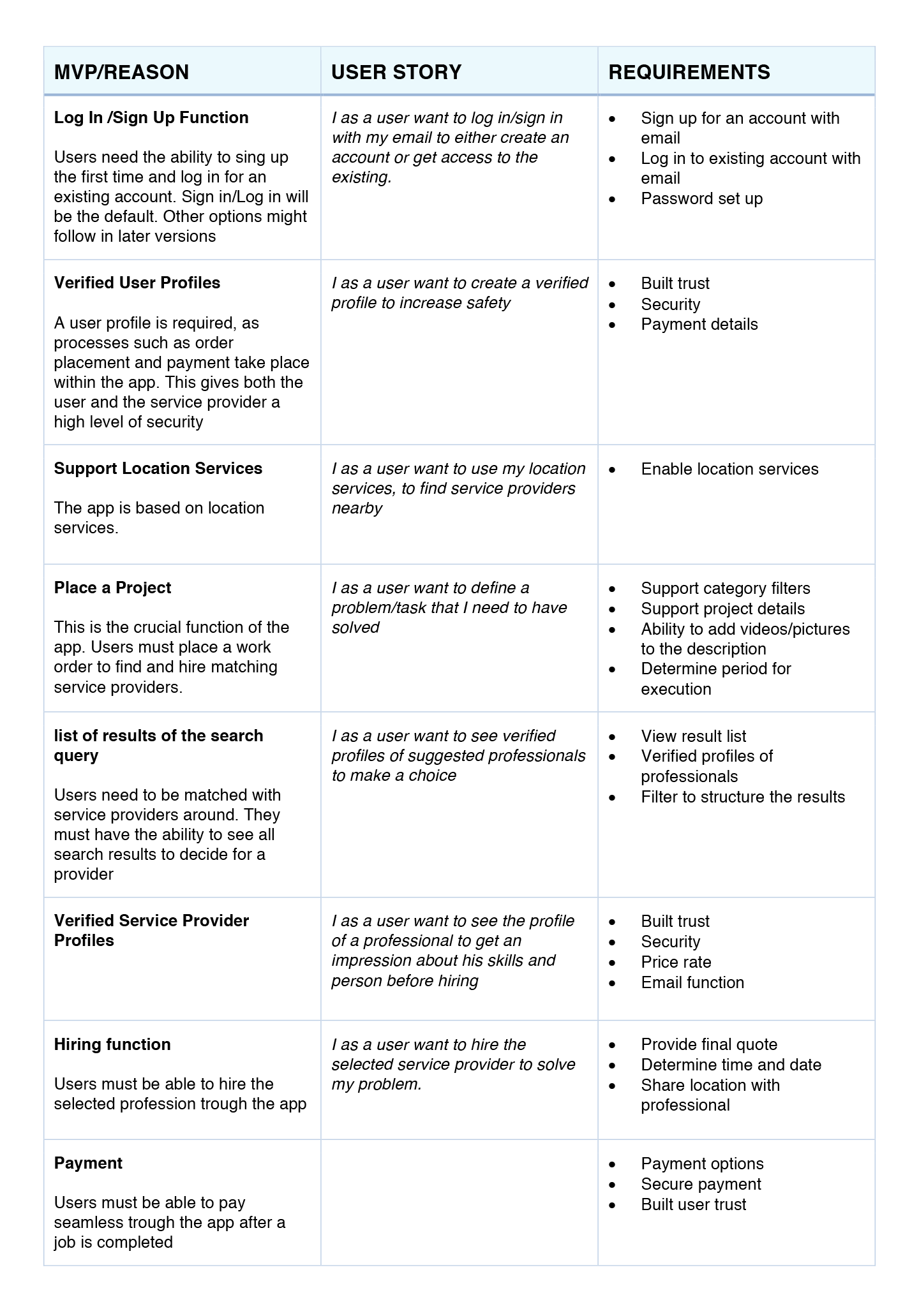 User Stories and MVP
User research and persona creation brought up the users main needs, goals, and behaviours. Therefore, I found that the main issues my design decisions needed to solve were:
Uncertainty about quality and price

Instant help in case of emergency

Ability to review and recommend handymen

Time consumption
Based on this information, I was able to create user stories and define the MVP.
User Flow

I've created a user flow diagram to map every step of the user interaction required to achieve the main goal of this app: "As a user, I want to hire and pay a handyman through homie"
Ideating Solutions

Low-fidelity Wireframes:
I sketched each iteration and added the elements and screens that were necessary to reach users' goals, to quickly see which ideas worked best. I put the sketches into inVision to build an interactive prototype and tested some user stories with three different individuals.
Findings:
Users found the label "New Project" misleading, It didn't indicate the start of finding a handyman.

Users value the option of having a map view


Users asked for the option to see "ongoing" and "finished" work orders
Design solutions:
The term "Project" was changed into "work order"

A segmented control for "ongoing" and "finished" work orders was added.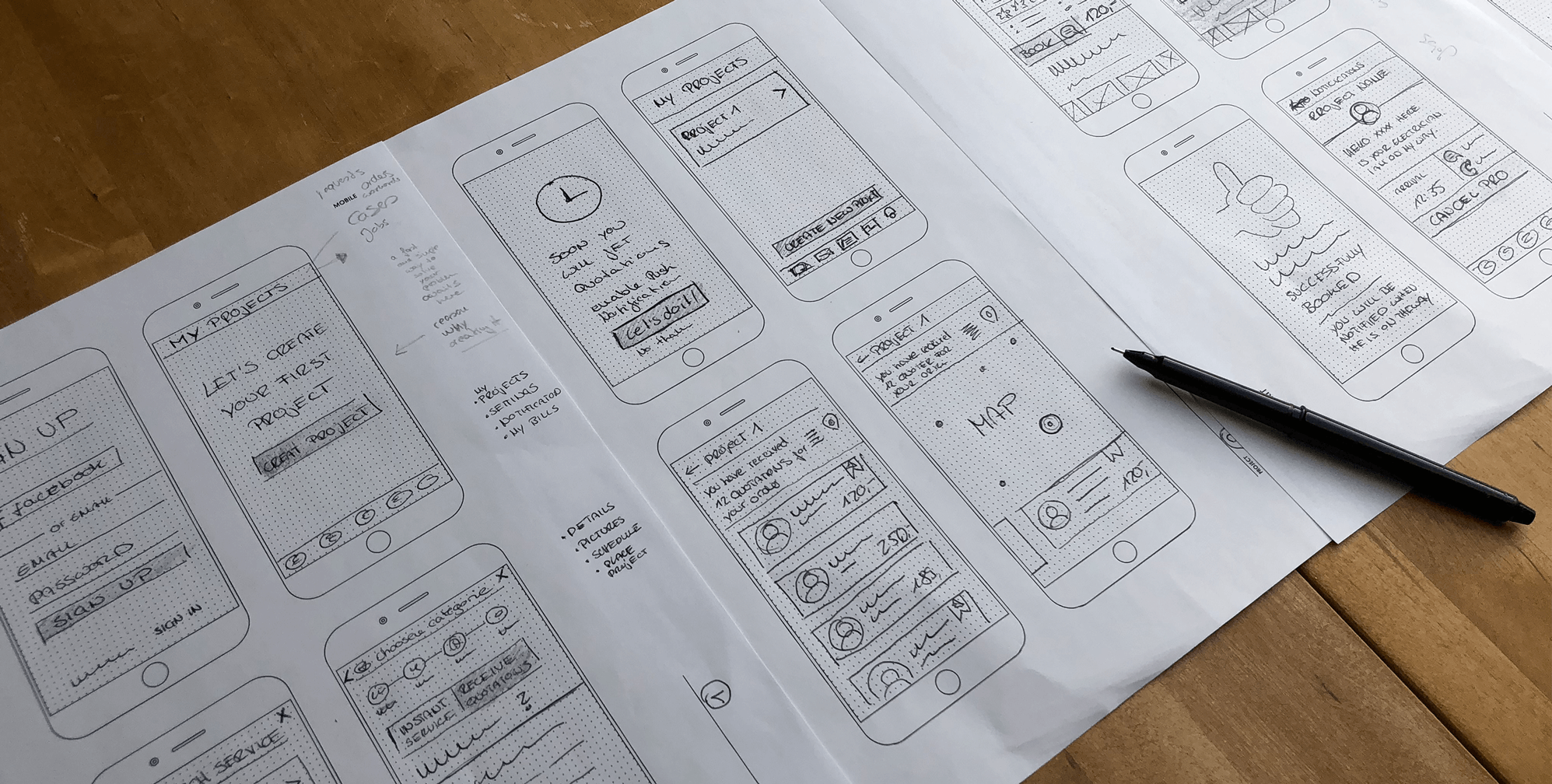 Prototyping

Mid-fidelity Wireframes:
I turned my revised sketches into a black and white interactive prototype done with Sketch. I defined UI elements, design patterns and visual hierarchy. I tested the prototype in-person and remotely.

Findings:
Users wanted the ability to filter search results.

Users wanted the option to call a handyman before booking.

Users have missed a label for running work orders that shows the current status.

User valued the feedback screens after each action, as a trust builder.


Design solutions:
A filter option was added to the search results.

A calling option was added handyman profiles.

A label displaying the status of each work order was integrated.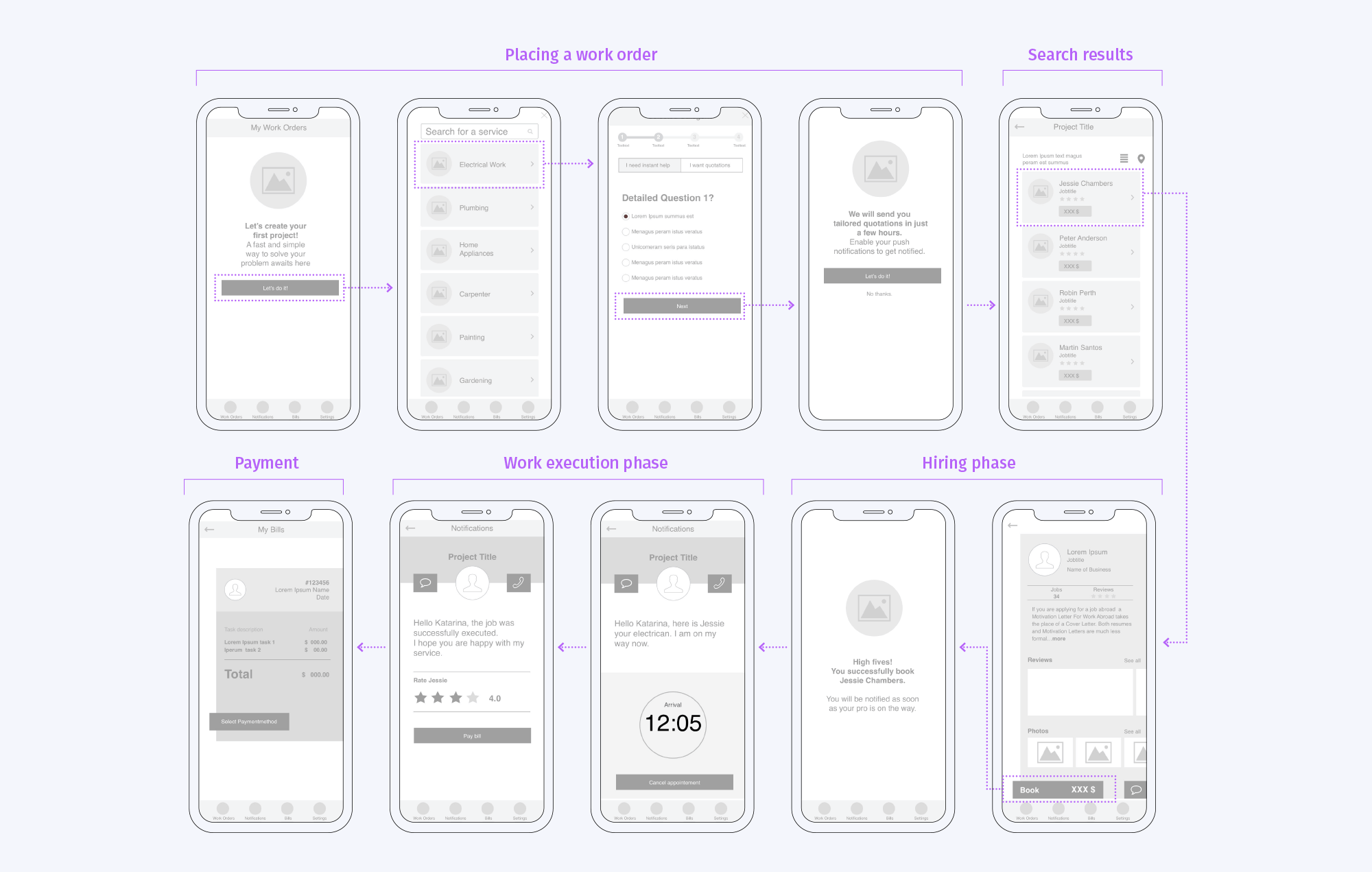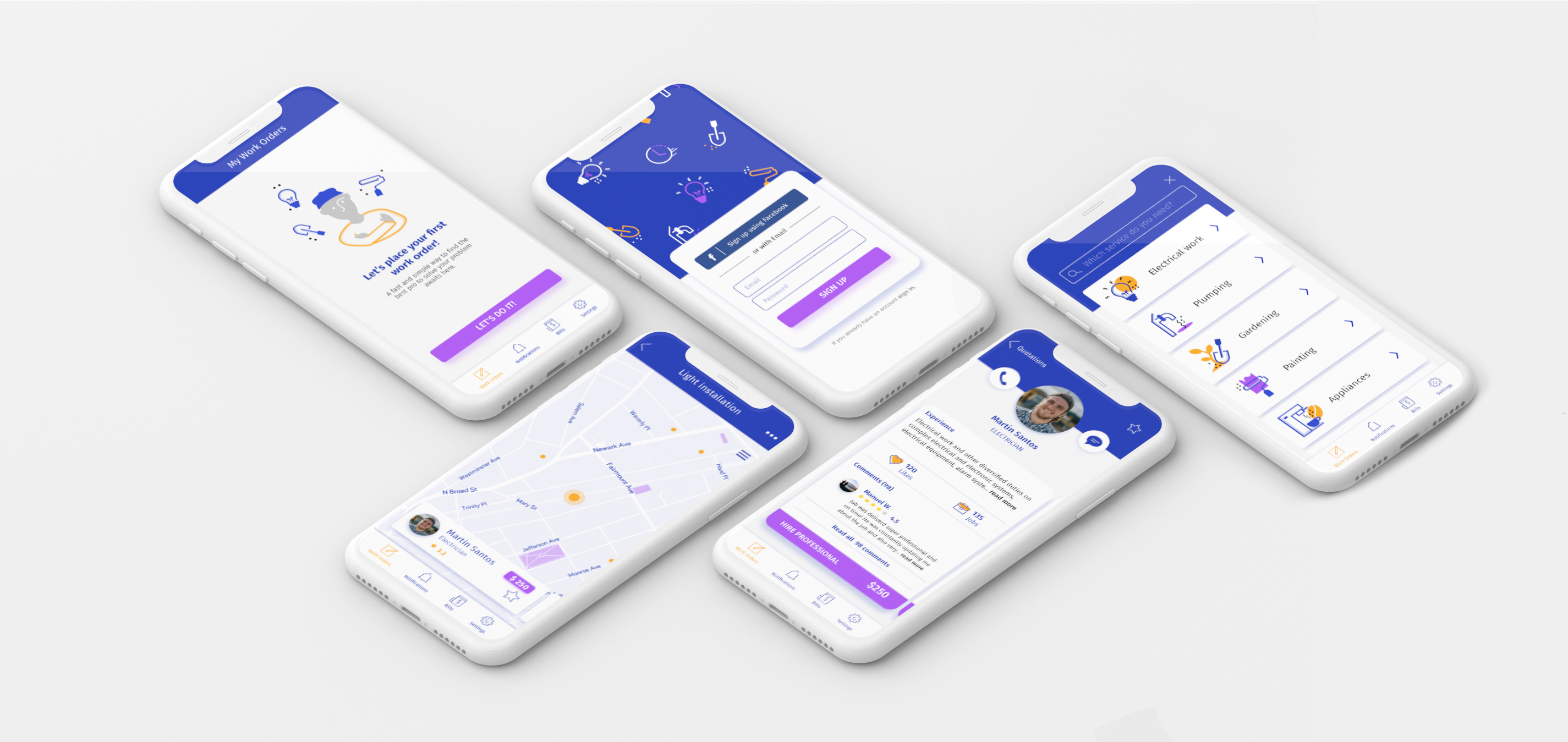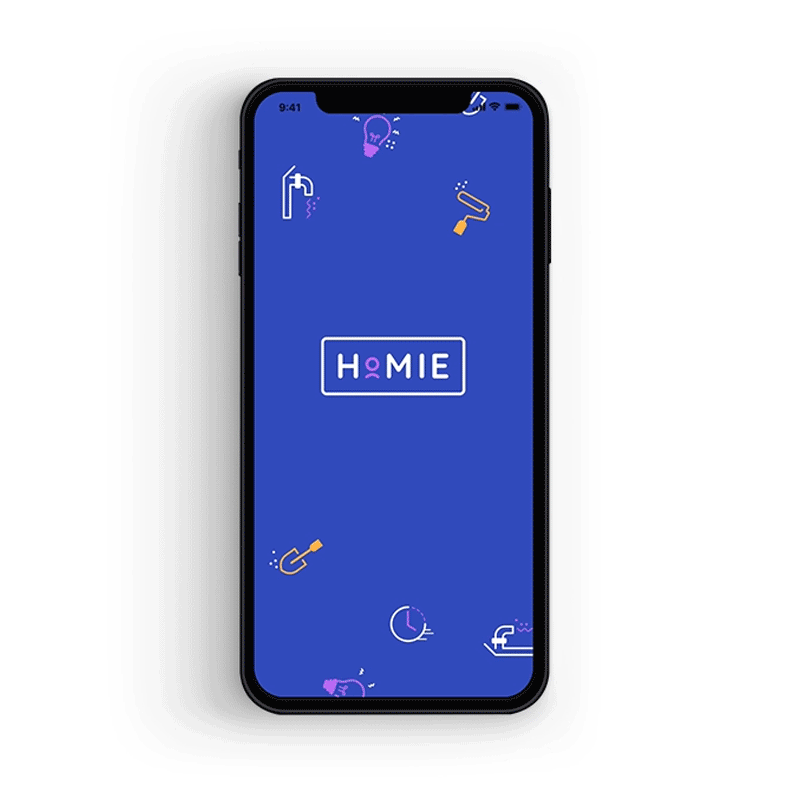 Designed for Simplification
After a few more iterations, I designed the final screens with Sketch. I conducted A/B testings during the process to define the design pattern, elements and colours.

My aim was a clean, modern look that helps users fulfil their goals quickly. "Homie" is a problem-solver; therefore, I focused on the colours scheme to help transmit trust and reliability.

I also designed illustrations to keep the look fresh, diverse and modern.
What I have learned from this project?
Research is a must: – I couldn't have designed a product users love without the help of the people who will actually use it. The user survey revealed unexpected information and made it possible to adapt the product to users' needs.


Personas are powerful: – Being aware of users' needs and pain points helped me to create a seamless, end-to-end experience.


The user is always right:

–

Conducting user testing and evaluating users feedback

at various stages helped me to discover and eliminate pain point at early stages.